Firstly, hello and welcome.
I will keep this part short but I would love to just introduce myself. I am a music teacher, a pianist, a mother and someone who gets very excited about learning, especially about finding ways to make learning easier on people.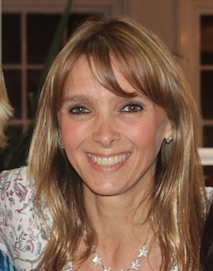 I've been a music teacher for 20 years and have run INSETS for 15 years. My passion is the Kodály approach for teaching music.
When I first went on a Kodaly course, as well as loving the approach, I especially fell in love with the games. I found I didn't 'get' the games easily when they were explained but when the game was actually happening and I was part of it, I started to 'get' it and found myself immersed in a brilliant world of musical fun and camaraderie with the people around me.
They say that music releases endorphins.  I don't think I've ever run a music course or taken a music lesson where we didn't end up laughing and consequently feeling better!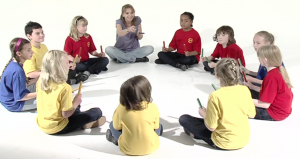 I love looking at the different way people learn. I find I learn best through experience and then through watching, but that I find it hard visualising games through trying to read complex explanations.
That's when I had the idea to make videos – heaps and heaps of videos. I ran workshops and clubs at schools weekend after weekend. The children learnt the games and then demonstrated them for you on all these videos.
The outcome is that I now have over 600 videos for you of singing games, rhythm games, pitch games, instrumental activities and more.
I have put them into categories just to make finding the games easier for you– so you can think about what kind of game or musical activity you need and have an idea of where to look.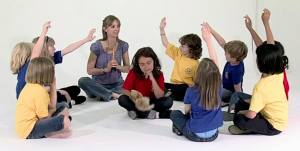 These games and activities do actually follow a clear, pedagogical approach and they have been put into a series of 168 progressive, skill-based lesson plans for 4 – 11 year-olds called Active Music Digital. Please click on the link to find out more.
However, I realise that not all people want lesson plans. Us creative types often like to create our own plans or pick and mix from other people's ideas – hence the name 'Pick 'n' Mix'. It makes me think of Woolworths and sweets, as I'm sure it does you, but it also makes me think of picking and choosing the things I really want from a variety of lovely options – and this is the vision I had for Active Music Pick 'n' Mix.
So please, help yourselves, choose from these ideas and enjoy them with your children. They create an excellent foundation in musicianship and are really fun to teach! Enjoy!
If you would like to contact me, please email me at office@activemusicdigital.co.uk.