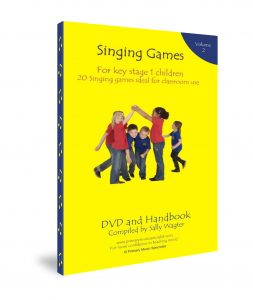 Hi there,
First of all, thanks for dropping by.
Are you always looking for new games for the classroom? I absolutely love singing games, even so much that over the past many years I put together many singing games books full with tried & tested games & musical activities. How do you learn? I myself find it very difficult to read complicated explanations of how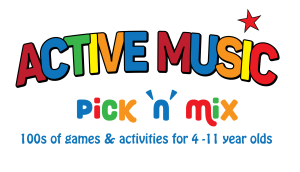 to play the singing games. I disliked it so much that I spent over 3 years in a film studio with a large group of children, filming over 600 singing games & musical activities for 4 – 11 year olds.
FREE SINGING GAMES BOOK
To claim your free downloadable singing games book please send an email to office@activemusicpicknmix.com and put 'I saw your FB advert' in the subject header.
FREE ACCESS TO OVER 600 VIDEO CLIPS OF SINGING GAMES
Please go to www.activemusicpicknmix.com and click on the 'Try it now' button to gain free access to all the 600+ video clips of children demonstrating these games & musical activities. You will also find the singing games from the free book when you go to the 'Singing Games Key Stage 1' session on the website.
On the home page you will also find a button where you can see the complete list of all the games & activities.
If you are looking for skill-based lesson plans that go with all these 600+ singing games & activities please visit www.activemusicdigital.co.uk.